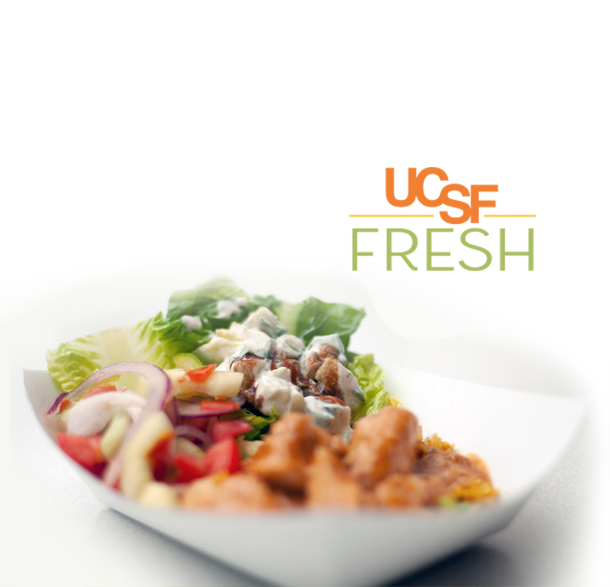 505 Parnassus Ave, San Francisco, CA 94143
The Parnassus Campus is served by Moffitt Café and Moffitt Café Express. Moffitt Café and Moffitt Café Express are located on the second floor of Moffitt Hospital. 
HOURS
MOFFITT CAFÉ
Monday – Friday 6:30 am - 7:00 pm
Weekends/Holidays 7:00 am - 3:00 pm
MOFFITT CAFÉ EXPRESS
Monday – Friday 5:30 am - Midnight
Saturday – Sunday 3:00 pm - 10:00 pm
  (temporary hours effective May 5, 2023)
Holidays 6:00 am - 8:00 pm
THE PANTRY + VENDING Open 24 hours
See what's available in real time
Yo-Kai Express is unique vendig machine that delivers a hot bowl of ramen, noodles, and other bowls in 90 seconds.  This machine is located in the Moffitt Cafe small dining room and is available any day of the week or any hour of the day!