National Nutrition Month® inspired us to create a new station in our cafés. The new station, Fresh & Fit Market offers the following:
FRESH ORGANIC PRODUCE
Pick up some berries to snack on, or shop for fresh vegetables to take home and add to your dinner—we're here to help you stay on track with your nutritional goals.
Our organic produce is locally sourced through Bay Cities Produce who deliver a range of seasonal fruits and vegetables that change weekly.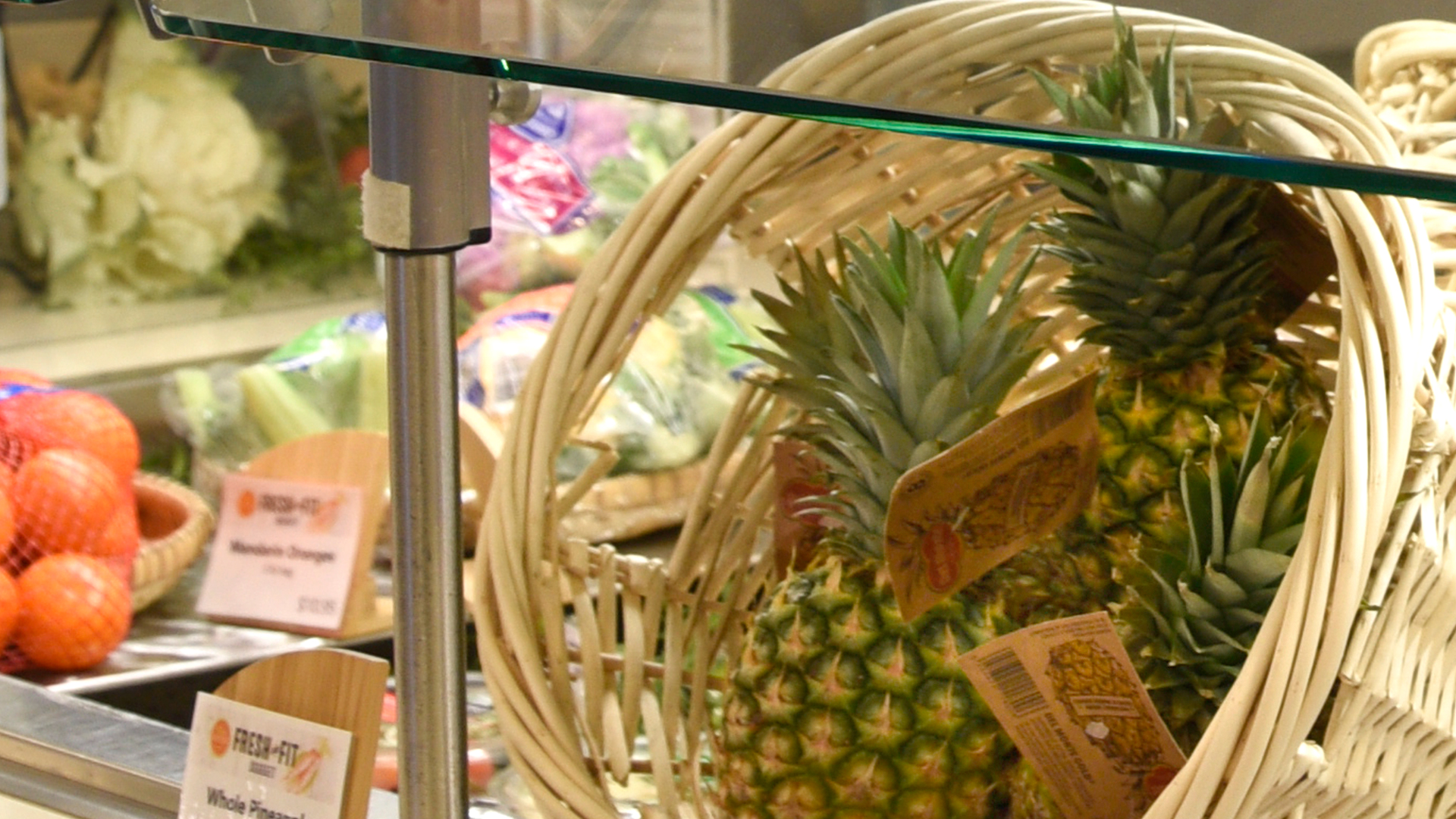 GRAB & GO MEALS
All month long, Roots+Shoots will be making up no-wait meals for you take with you—all with a little less meat, and a lot more vegetables, grains and legumes.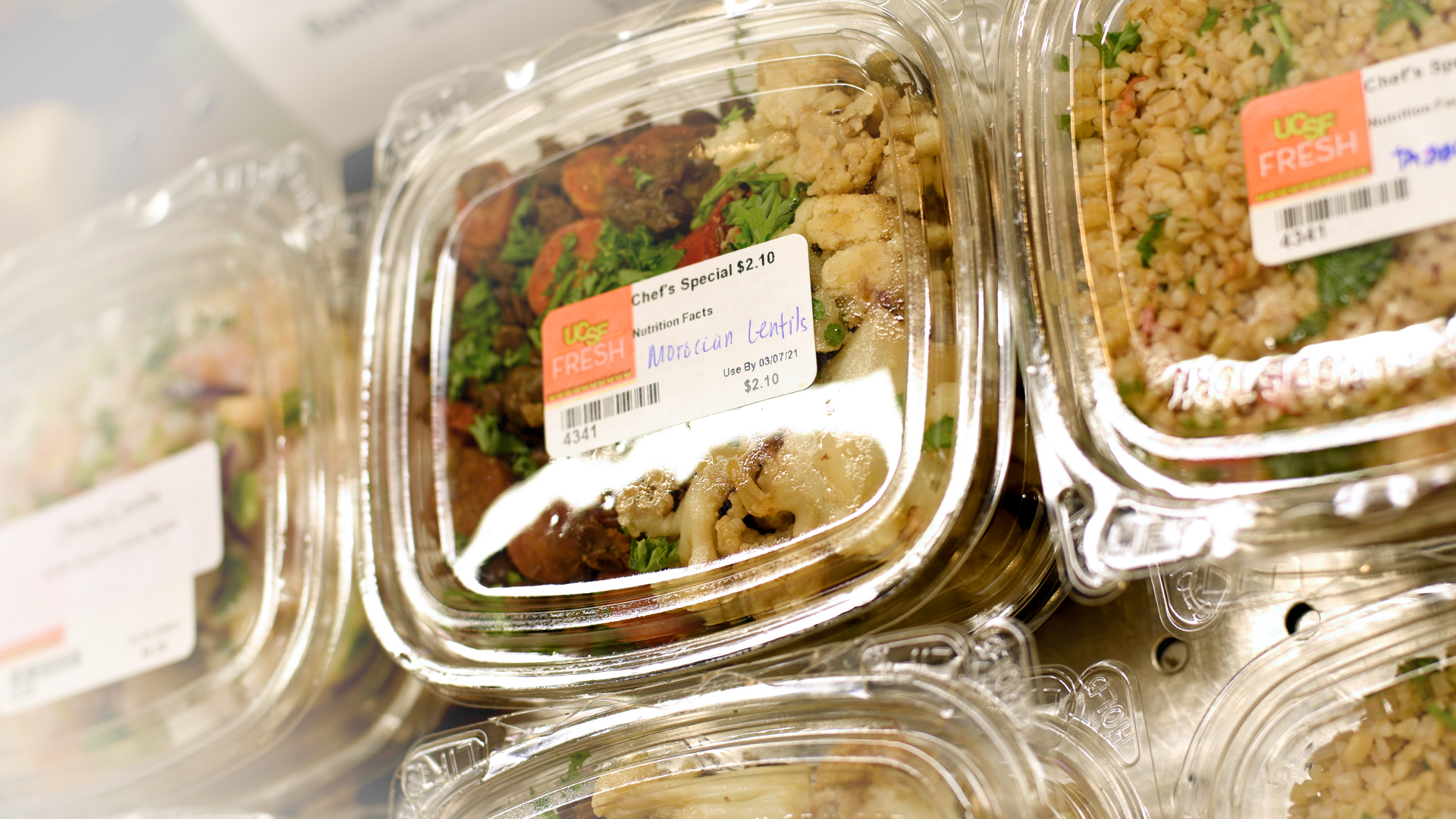 MEAL STARTER KITS
New! Our Fresh & Fit Meal Starter Kits are an easy way to eat healthy. Each week we promote a different grain or legume, offering recipes and flavor blends to get you going. For the month of March we will feature: farro, millet, lentils and quinoa.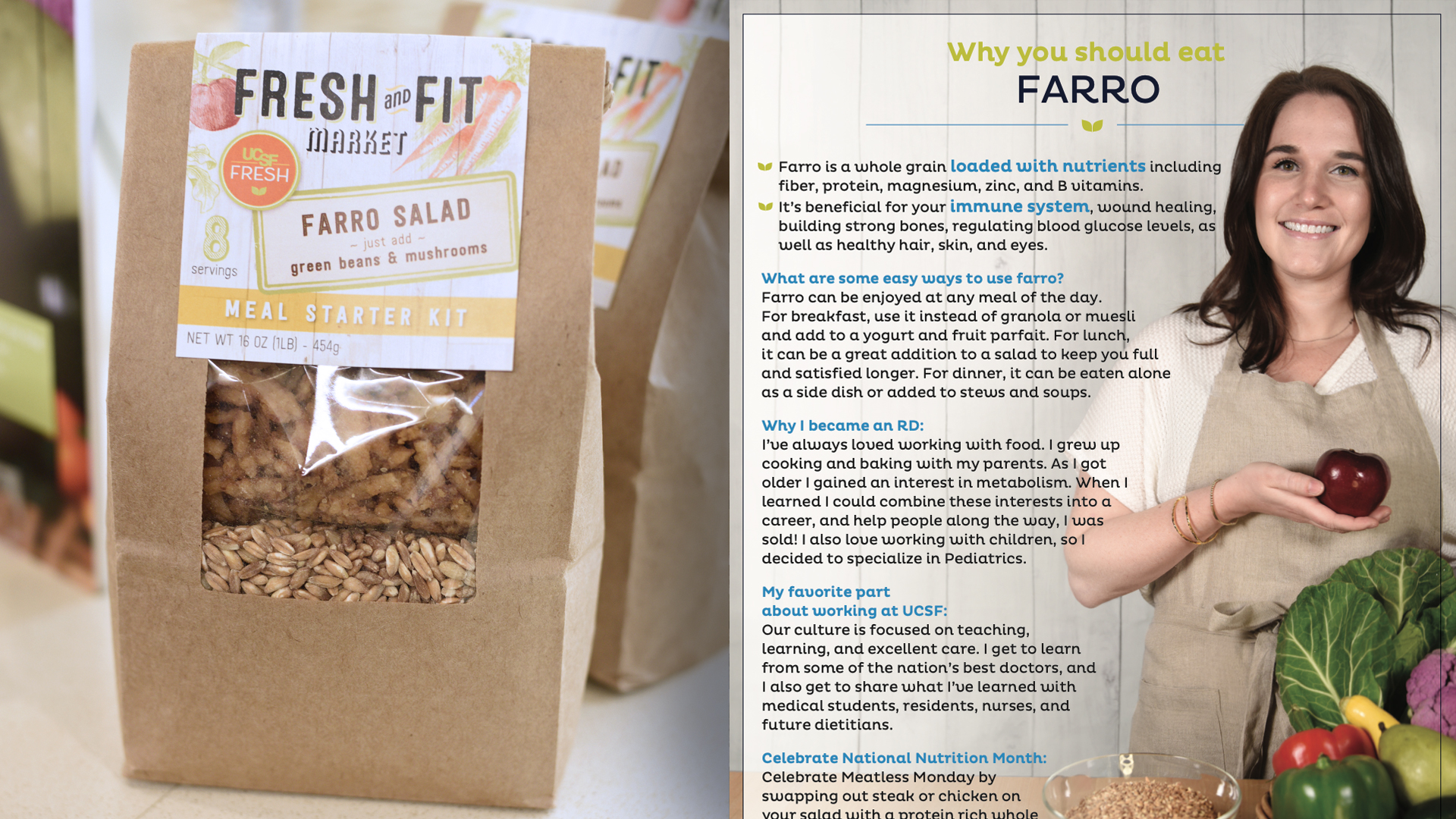 DIETITIAN VIDEOS
Another first! The Registered Dietitians of UCSF Health have created a number of practical and informative videos outlining the nutritious benefits of the grains and legumes featured in the Fresh and Fit Market—we are a teaching hospital after all!